Texas Hill Country Visitors Guide
Hill-Country.net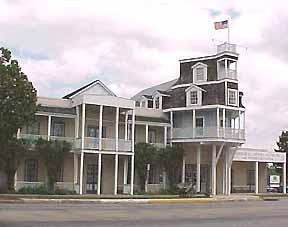 Fredericksburg is one of the most popular tourist towns in the state of Texas. Fredericksburg has over 100 unusual shops featuring arts and crafts, antiques, gifts, clothing, jewelry, novelties, and more. You will find plenty of shopping in Fredericksburg, Texas. The main street of Fredericksburg is full of quaint shops and the side streets of Fredericksburg offer more of the interesting tourist shopping.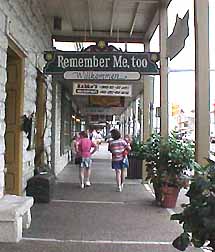 The tourists love shopping on Main Street of Fredericksburg. Pick up some Fredericksburg fudge, stop at the German Bakery, look at the hand-made candles, try a Dulcimer, buy an antique or a gift for a friend back home. Have lunch in a German Restaurant. If you are a tourist shopper, you will love shopping in Fredericksburg, Texas.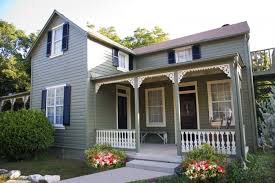 Fredericksburg is a town famous for its bed and breakfast inns. They also have cabins for rent and motels in the area of Fredericksburg. Fredericksburg is one tourist town you will not want to miss in Texas.
One listing has Fredericksburg listed as the eleventh most popular tourist town in the entire United States. Come to see why Fredericksburg is so popular with tourists in Texas. You will love Fredericksburg!
Lodging in the Fredericksburg Area
Fredericksburg, TX
You will love these cabins only a short drive to tourist shopping in Fredericksburg. You have an opportunity to enjoy life on the farm and tourism, too, at these delightful log cabins. Walk the trails and enjoy the beauty and wildlife at the farm.
Fredericksburg, TX
THE romantic getaway on the only vineyard in town! 26 tree covered, rolling acres with two creeks. Only 3 minutes from the shopping on Main Street in Fredericksburg. Choose one of the famous Swiss Log Cabins or one of the 2 or 3 bedroom houses. Enjoy our own wine bar / live music venue "The Club" on site.
Vacation Rentals

Lake Houses, Cabins For Rent
and RV Spaces are needed.
Our viewers are looking for vacation rentals on Hill-Country.net. If you have a vacation rental, we can bring you renters.

For information on this Website

Copyright © Highland Lakes Web Pages, LLC