Texas Hill Country Visitors Guide
Hill-Country.net
Lake Marble Falls is the 4th lake in the Highland Lakes string of lakes on the Colorado River in the central Texas Hill Country. Lake Marble Falls is a normally constant level lake and is popular for boating, and waterskiing. It is 5.75 miles long and 1,080 feet wide in the widest area.
Lake Marble Falls is located at the booming town of Marble Falls about 45 miles northwest of Austin. It can be reached from Austin by driving out Highway 71 and then north on Highway 281, or by going west on Highway 1431 out of Cedar Park on the north edge of Austin.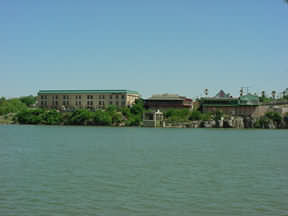 There are RV Parks, bed & breakfast inns, motels and cabins available for rent. You will find plenty of shopping in Marble Falls. There are antique stores, gift shops, a WalMart Super Center, a large grocery store, several fast food restaurants and much more.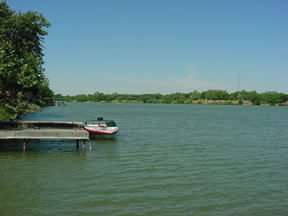 Planning on bringing your boat to the Highland Lakes?

Clean, Drain and Dry your boat to prevent the spread of zebra mussels and other invasive species.
Russo's Texitally Cafe
"Texas fare with and Italian Flair." Combines wonderful herbal flavors of Mediterranean cooking with the robust, meaty tastes and textures of Texas fare. Overlooking Lake Marble Falls with a fantastic view.
Blue Bonnet Cafe
This cafe is "Truly World Famous" for its home style cooking. A favorite with both the tourists and the locals.
Vacation Rentals

Lake Houses, Cabins For Rent
and RV Spaces are needed.
Our viewers are looking for vacation rentals on Hill-Country.net. If you have a vacation rental, we can bring you renters.

For information on this Website

Copyright © Highland Lakes Web Pages, LLC